About
Providing Education at Primary, Secondary, Higher Secondary & Professional levels
KC EDUCATION SOCIETY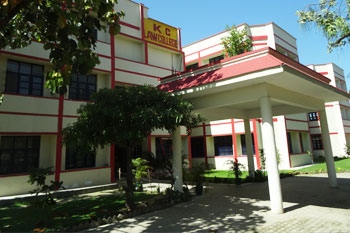 Shri Kishen Chand Mahajan, grandfather of Shri Sudershan Mahajan, Chairman, K.C. Educational Society, was a philanthropist, who had great love for children and yearning for their upliftment so that they become useful, responsible and law-abiding citizens who can contribute towards the growth and development of society and nation. His son, Late Shri Ram Chand Mahajan, a man of vision and foresight, had the conviction that private sector can play a vital role in the human resource development by providing quality education in an excellent manner. To fulfill this mission, Shri Sudershan Mahajan founded the K.C. Educational Society to provide qualitative, extensive and meaningful education in order to prepare the youth of the State in general and Jammu region in particular to face the present day challenges of a competitive world. The K.C. Educational Society is a non-profit making body and has been registered under the J&K Societies Registration Act VI of Svt.1998 (1941 AD).
To fulfill its aims and objectives, the Society has established an Educational Complex at Jammu, providing for education at the Primary, Secondary, Higher Secondary and Professional levels. The Society is presently running a Senior Secondary Public School affiliated to the Central Board of Secondary Education, New Delhi, and a College of Education, besides the Law College affiliated to the University of Jammu. The Educational Complex of the Society is spread over an area of 106 kanals of land at Muthi.
K.C. LAW COLLEGE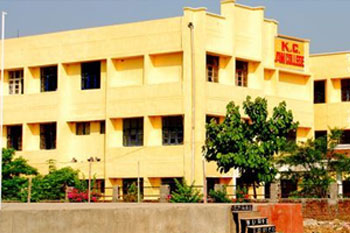 Law has always played a vital role in structuring the society all over the world. To ensure that law achieves the objectives for which it has been held in such a high esteem, the highest standard of legal education has to be maintained. Therefore, to provide quality legal education to the students of the State, who otherwise would have to go outside the State for 5-Year Law Degree Course after 10+2 examination, the K.C. Educational Society established a Law College at Jammu, in the year 2003.
It started imparting instruction in legal education to 1st Semester students of 5-Year Degree of Bachelor of Laws course from 1st September, 2003, and the 3-year Degree of Bachelor of Laws (Professional) course during the session 2005-06.
AFFILIATION AND APPROVAL
K.C. Law College is affiliated to the University of Jammu and approved by the Bar Council of India, New Delhi.